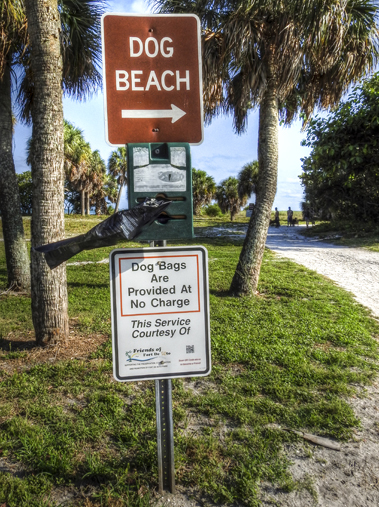 Fort De Soto Paw Playground and Dog Beach was named one of the best dog beaches in the United States in 2006. There are two leash free areas, one for large dogs and one for small dogs right before the fort, park in the Gulf Pier parking lot.
For dog lovers everywhere the Fort De Soto dog run and beach have been designed to give that special member of the family an enjoyable day. Fort De Soto Park has nearly two football field lengths of leash free beach on one of the best beaches in North America. There are cooling stations for your dogs complete with showers and dog-level water fountains.
Dog cleanup bags are provided by the Friends of Fort De Soto through donations and membership fees.
Come on down so you and your dog can make your mark at the park!