Welcome to the Friends of Fort De Soto Website
Our mission is to provide community support for the preservation and improvement of Fort De Soto Park, through financial contributions as well as volunteer efforts.
Our focus is to promote public awareness of Fort De Soto Park, its special environment and facilities, and through improved communication and special projects to bring about an awareness of the need for historical and environmental preservation and conservation.
Fort De Soto Park is a breathtakingly beautiful group of small islands in the Gulf of Mexico at the mouth of Tampa Bay. We want to share its beauty and history with fans around the world. Join us!
Enjoy a picnic, walk the beach or go for a swim

Visit the Historic Fort

Bring your dog and visit the Dog Beach

Go birding!

Camp at Fort De Soto

Fish at the Bay or Gulf Piers

The Park now has four beach accessible wheel chairs that are free to use.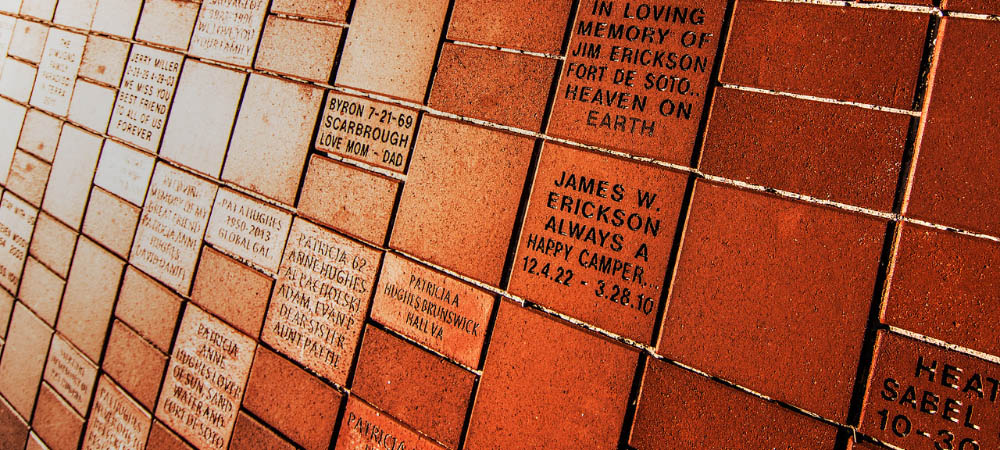 Honor your loved ones with a Memorial Brick. To help pave the way for enhanced Park projects and be a part of history, your commemorative brick will be placed at the base of the American flag which waves day and night at the entrance to the Park. Sizes are 4″ by 8″ and 8″ by 8″, with text or with text and artwork. Click here for ordering information. Please note that your brick(s) may take up to 90 days to be received and installed around the flagpole.
What Our Visitors Are Saying
February 5, 2017

Visited yesterday with son & daughter in law from Indiana, and daughter & son in law from Fl. Had a great time. Men fished, caught a flounder, keeper. Women enjoyed sun bathing and watching birds, dolphin & people.

Mary Lou Denton
April 3, 2016

We Love Fort De Soto. It's worth the trip. It's more than worth the very small fee you pay to get in. Like none other! We saw manatees swim up to our kayaks, Dolphins while fishing, stingrays, and even a shark swim by. Squirrels, blue crabs, stone crabs, flounder, speckled trout, mullet and even a few ornery raccoons. The beaches are natural and when you look around you don't see hotels, you see palm trees and nature. Very friendly & knowledgeable staff and volunteers. I truly can't say enough of this little gift from heaven. It's our lil escape from the Pittsburgh snow.
April 11, 2016

Most outstanding beach, most magnificent wildlife, first-rate park! This is my happy Place! The Friends of Fort De Soto Facebook page is my favorite!

Fantastic effort!

Many thanks for all the news, photographs, and positive vibes!
December 22, 2015

If there's a Heaven on Earth, it's located at Fort Desoto!! My favorite place to be while on vacation. So much to do (or not do), so much to see… just bring a beach towel and your flip flops and enjoy!